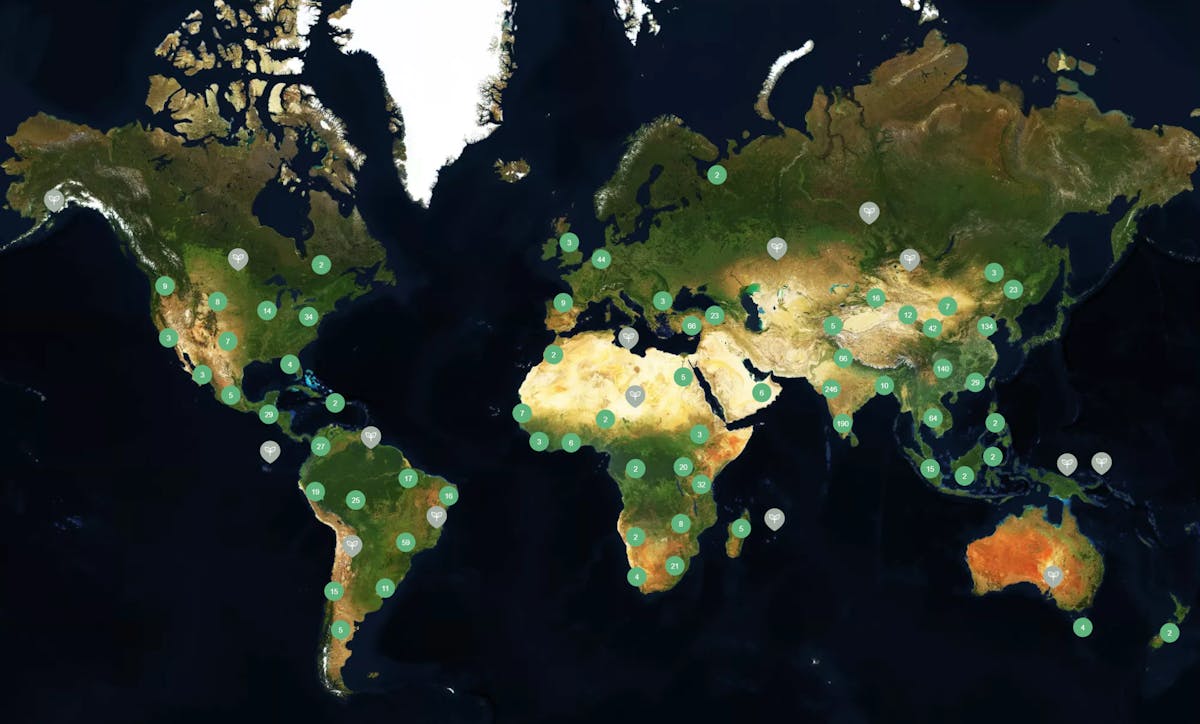 Navigate and understand voluntary carbon markets like never before
Voluntary Carbon Markets are complex and opaque. The VCM Navigator allows you to easily and transparently discover projects, transactions, and contributors from the major registries. Leverage the power of market intelligence to find climate leaders, compare your organization to its peers and take the first step towards gaining control over your own portfolio.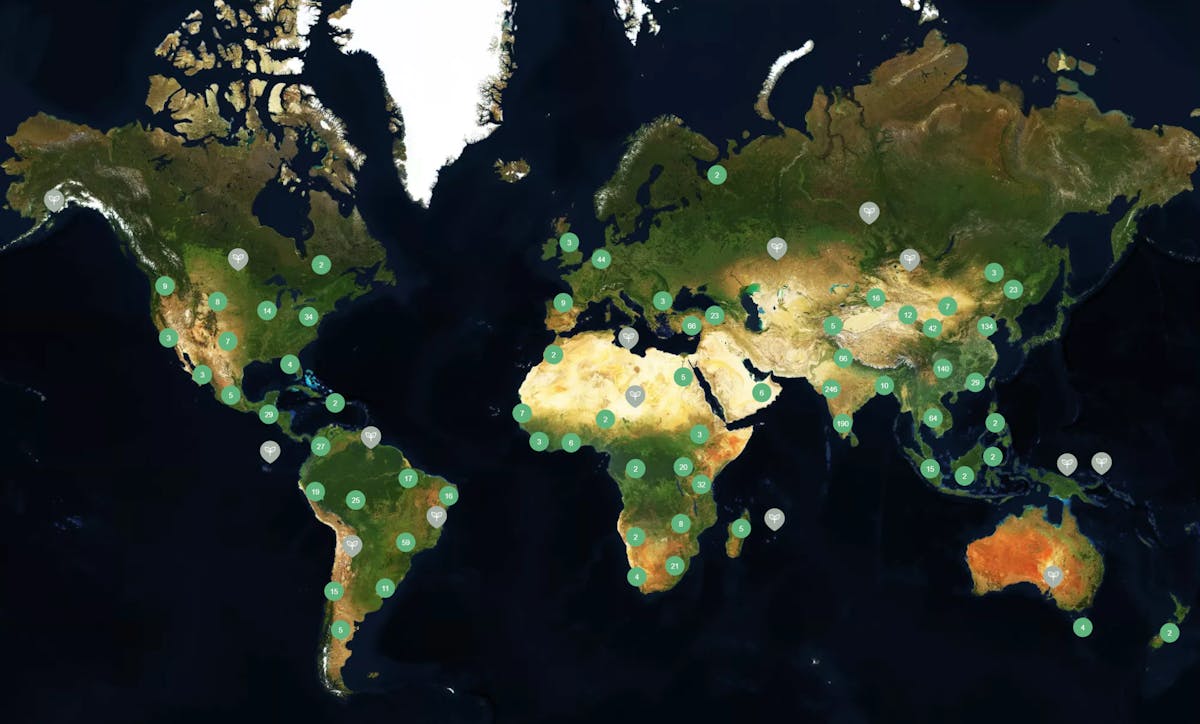 Carbon markets require radical transparency to thrive
Voluntary carbon markets must thrive
Like it or not, voluntary carbon markets (VCMs) are necessary to reach planetary net-zero emissions. This requires them to deliver results at scale. However, they are currently failing to scale because they are opaque, confusing and not trusted.
Why radical transparency is a must
We need corporate climate leadership
Get free access to carbon registry insights
Registries
Our data team is collecting, cleaning, and enriching all available data from the major carbon registries and making it available to the world. We started with Verra/VCS registry and will continue with Gold Standard. Our goal is to cover 16 registries and 23,000 projects by the end of 2023.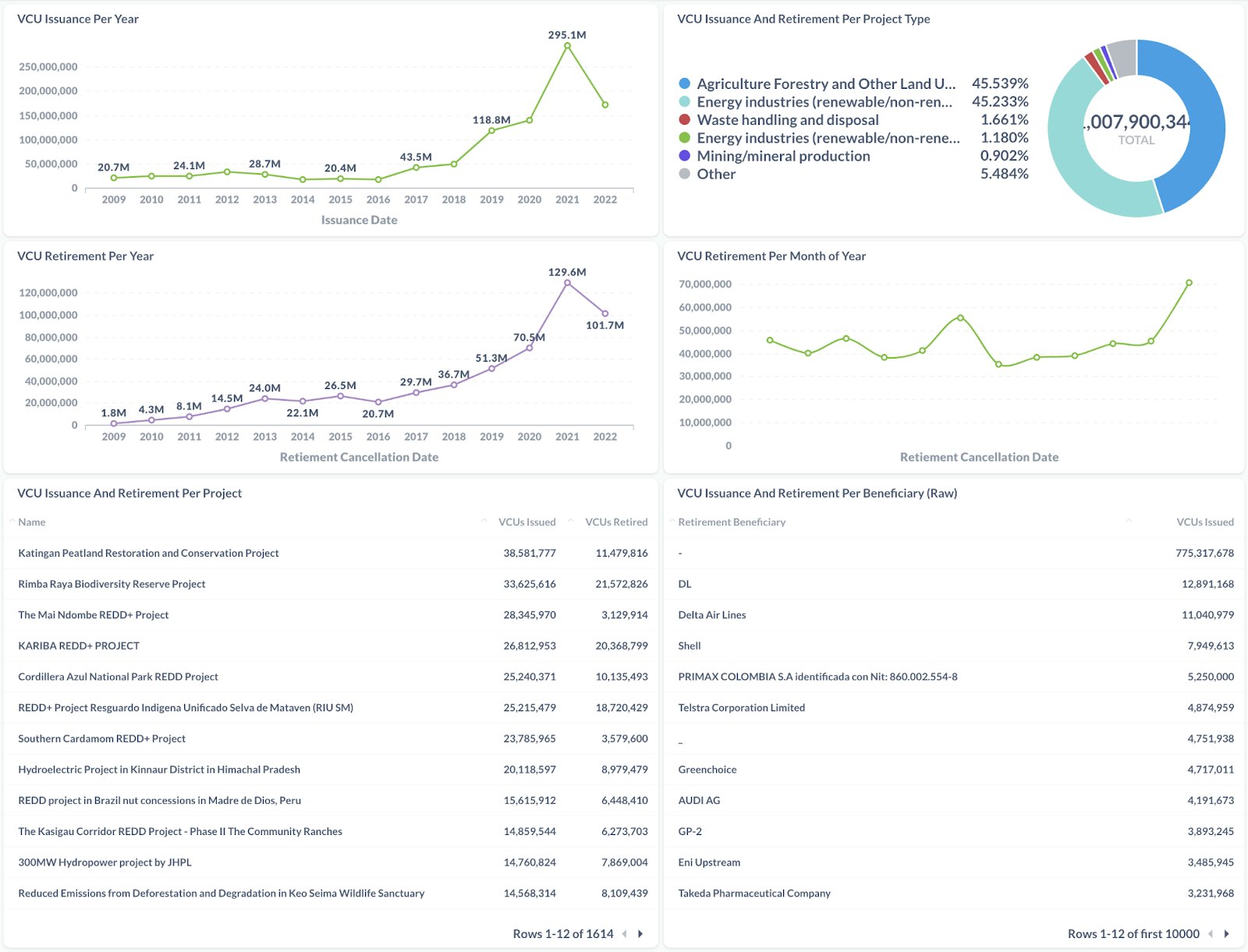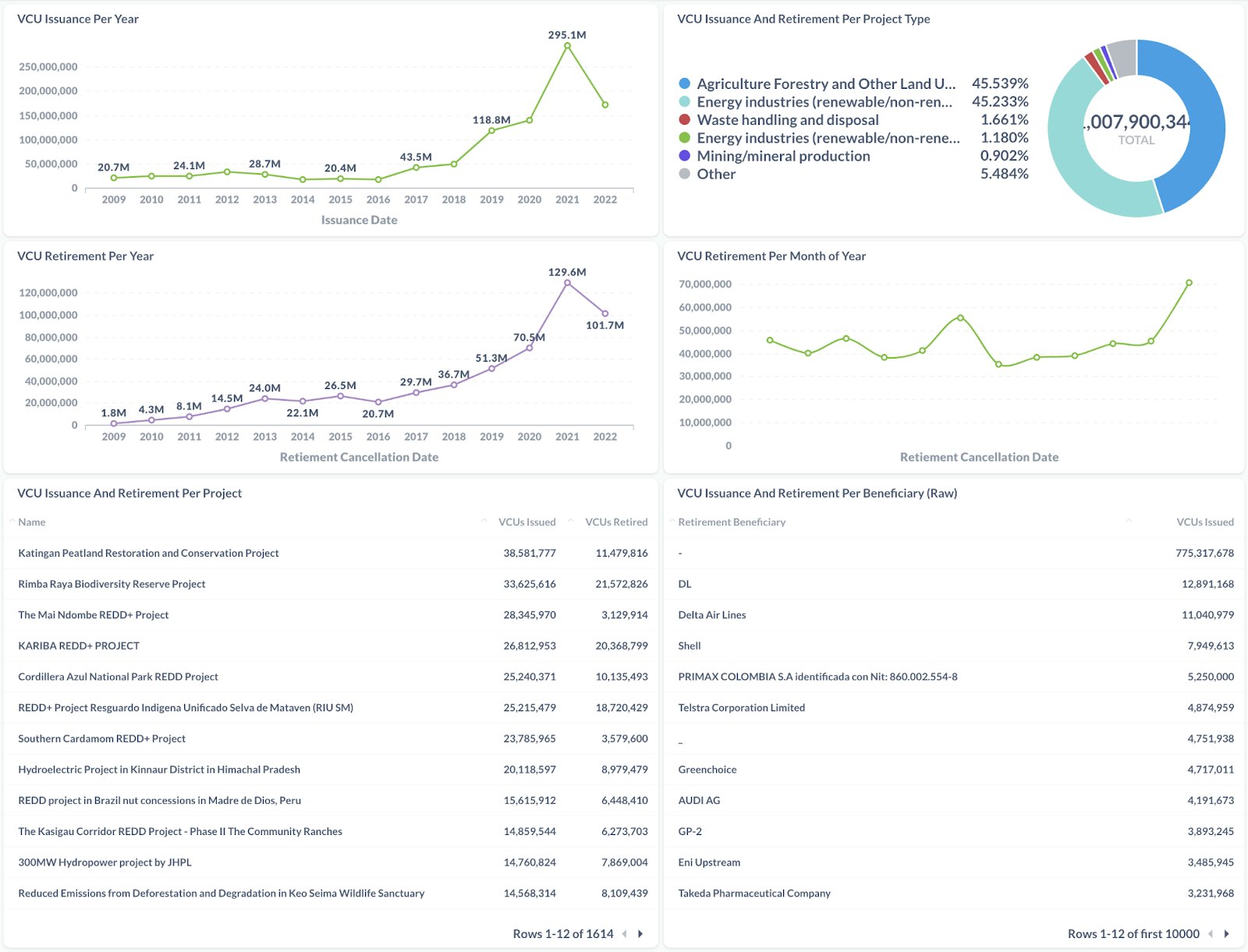 Milestones
Contributor Public Profiles
Launch of advanced organization profiles including timelines, galleries and a community tab for companies issuing environmental assets through Reforestum's propietary API for last mile traceabilty.
 SOME LARGE VOLUNTARY MARKET CONTRIBUTORS ALREADY ONBOARDED