The problem of greenwashing and what to do about it
The current tsunami of companies claiming to be net-zero or carbon neutral is highly suspicious. Many of these claims aim to portray carbon offsets as THE easy solution to solving the climate crisis, which is basically greenwashing. Understanding the proper role that carbon offsets play in decarbonization strategies is key and must be one of the basic principles for science-based communications that will empower consumers to make more environmentally conscious choices.
Greenwashing, the ubiquitous ghost
Companies have a huge responsibility when it comes to solving the climate crisis. Governments are increasingly shifting towards making climate action mandatory for businesses, which should imply setting strict science-based emissions targets for industries. 
Nevertheless, the biggest pressure is coming from consumers who have the last word on deciding who succeeds in today's complex markets. With sustainability as a top priority for today's consumers amidst Europe's worst drought in 500 years this year, brands are keener on communicating their "good deeds" towards the planet, while showing robust Environmental, Social and Governance (ESG) strategies to strengthen their reputation and shield their share price. 
A legacy of misleading communication and inflated positive impact claims makes it harder than ever to communicate environmental initiatives to those who are genuinely committed to climate action. Yes, we are talking about what no brand wants to be associated with: Greenwashing!
Investopedia defines greenwashing as "the process of conveying a false impression or providing misleading information about how a company's products are more environmentally sound." We could go on and on about greenwashing examples, buzzwords and scandals, but the bottom line is that it is an effective way to destroy brands' reputation. 
The situation has become so tricky that sustainability teams at global brands often prefer to keep their initiatives under the radar to avoid the reputational risk of being accused of greenwashing to which the slightest inaccuracy can lead. As a downside, consumers miss out on valuable information about their day-to-day products and services, compromising their ability to make better decisions.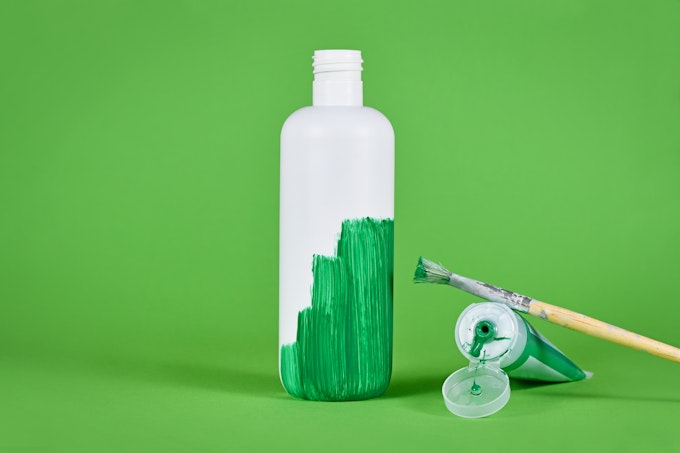 Greenwashing is the process of conveying a false impression or providing misleading information about how a company's products are more environmentally sound… and an effective way to destroy your brand's reputation.
So what should purposeful brands do to share their sustainability strategies without being accused of greenwashing? Are there any established global standards to avoid that feared backlash to your efforts?
Besides the groundbreaking policy initiatives from pioneering governments to drive environmental performance, there are outstanding private efforts coming into place to set standards that guide honest claims. Rather than holding back on communicating your company's contribution to decarbonization, take into consideration the following three steps.
Steps to avoid falling into greenwashing
STEP 1. Follow the mitigation hierarchy
All environmental frameworks use prioritised steps that limit as much as possible negative impact through avoidance, reduction, restoration and beyond value chain mitigation. Buying carbon offsets or future carbon removals is the last step of the hierarchy that starts with measuring, avoiding/preventing and reducing before neutralising residual emissions (also called unavoidable emissions), which are too costly or impossible to address with today's technologies. 
So then, why is there so much scepticism regarding carbon offsets? This is due to the misuse of net-zero or carbon-neutral claims. Following each step of the mitigation hierarchy and communicating it accordingly, is not only a very compelling way to give visibility to your environmental efforts without being accused of being tricky, but it is also highly beneficial for educating consumers and empowering them to make more informed decisions. 
Reducing, avoiding and eliminating emissions of all scopes is a complex and long-term process that requires the executive board's commitment and a radical shift in your processes. In the meantime, using offsets is a powerful tool as long as you commit to a long-term plan to reduce your carbon footprint and make it your ultimate goal.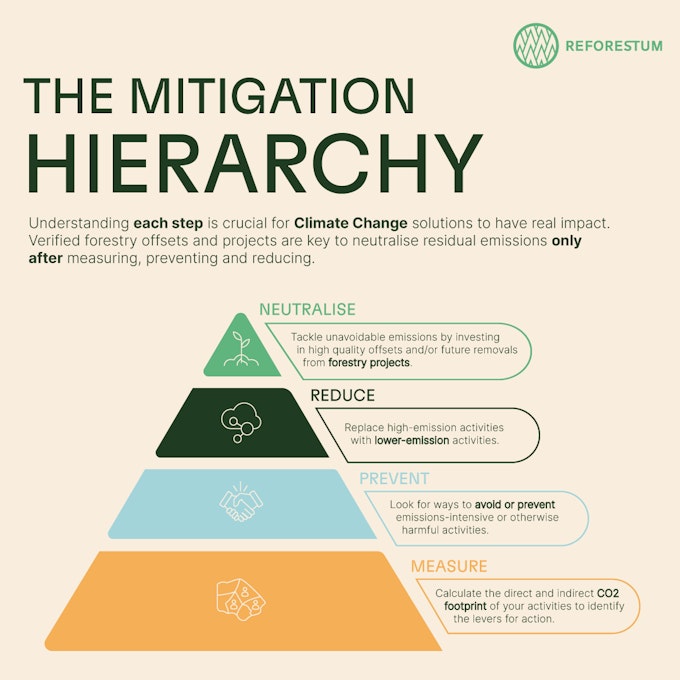 Mitigation hierarchy representation. Understanding each step is crucial for climate change solutions to have a real impact.
STEP 2. Be honest - People are craving transparency
"Transparency has become an important issue further upstream in the supply chain, with consumers increasingly concerned about issues including fair labour, sustainable resourcing, and the environment. Consumers want to support brands that are doing good in the world, with 66% willing to pay more for sustainable goods. 42% of millennials say they want to know what goes into products and how they are made before they buy." McKinsey article On Radical Transparency
Hiding the truth has never been harder, nor getting caught so damaging. Be honest about where you are on the path to tackling your emissions and disclose your short, mid and long-term roadmap.
Claim your environmental actions with integrity and rigour
Hopefully, by the end of this year, a very relevant initiative to make decarbonisation efforts more clear and transparent will be launched. This is the Voluntary Carbon Market Initiative (VCMI) Claims Code of Practice: a guide on how to make ethical, meaningful and science-based claims regarding decarbonisation.
By defining detailed criteria based on which companies make their claims, the VCMI takes a groundbreaking first step towards establishing global standards to drive credible decarbonisation actions, including blunt practices such as:
Focus on corporate climate achievements, not commitments.
Provide an easily understandable schedule of claims that 1) Are true and accurate; 2) Are clear and relevant to the target audience(s); 3) Are substantiated with objective, transparent, and up-to-date data; 4) Avoid overstating the beneficial environmental impacts of the activities on which the claim is based; 5)Avoid creating a false impression or hiding trade-offs.
Refer to voluntary actions or achievements that go beyond complying with existing legislation or standard business practice.
Preclude recognition of companies or their products and services that do not meet high standards of environmental and social integrity. 
Becoming rigorous about environmental claims and embedding integrity into companies' messaging framework enhances brands' reputation and makes it easier for them to comply with emerging regulations, like the recently announced EU's Climate regulator's rules for benchmarks on ESG "quality labels" that prevent investors being misled by ESG claims.
Dedicate time and resources to disclosing your entire approach
Share your plan, your milestones, your victories, your failures and your new approaches based on your learnings. 
Be innovative. Share your best practices and become an industry benchmark on how to do things. Lead the way for your industry to have no choice but to follow. There can only be winners out from implementing great initiatives like Kering's Environmental Profit & Loss which can be adapted or iterated to your own industry or company's characteristics.
Remember this is not a competition: we are talking about the same planet here. There are only losers if we don't reverse climate change, and leading by example in sharing your environmental innovations and best practices will be an irreplicable legacy of your brand.
STEP 3. Be over-fastidious regarding your carbon offsets
Make sure you understand what quality carbon offsets are and ensure you go above and beyond the highest standards when looking for an offsetting project. 
In 2021, the University College London revealed the existence of hundreds of millions of tonnes of low-quality carbon credits on the market. Behind this huge amount of low-quality offsets, there are companies issuing shiny claims about carbon neutrality. Besides carbon neutrality announcements based on cheap carbon offsets and/or on the purchase of them as a company's sole environmental action, another factor that has affected the reputation of carbon offsets is forestry projects that overlook community and biodiversity indicators. 
Purchasing high-quality carbon offsets enables you to report transparently precisely the quantity of CO2 absorbed or avoided, and key project information like type, vintage, host country, certification, equity/environmental benefits and corresponding adjustments. 
It is crucial to be crystal clear on the use of your carbon offsets and future carbon removals. Report on how much you are buying, where, what is the status of the project from which the offsets are issued, disclose certifications and show the balance sheet of what your offsets are compensating for.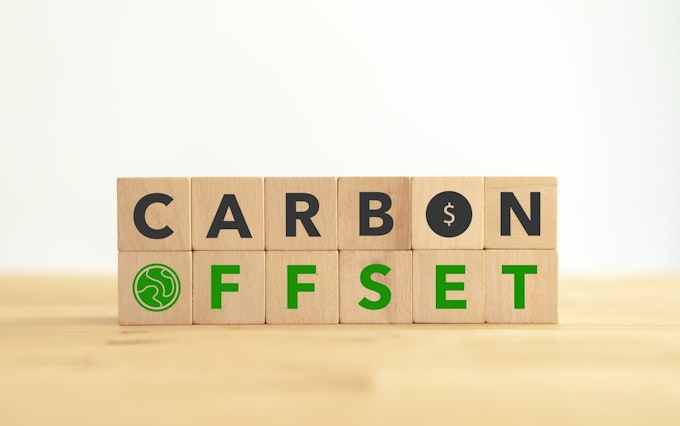 It is crucial to be crystal clear on the use of your carbon offsets and future carbon removals. #MoreTransparencyLessGreenwashing
Become part of the solution
Climate change does not have an easy solution. It will take a lot of time and resources, but not doing anything or disregarding actions that contribute to solving the problem just because they are not The One Sole Solution to global warming will only make things worse. 
Being part of the solution means understanding all the fronts that need to be addressed, managing them consistently and communicating the environmental strategy in a transparent way. It's about getting the motto #MoreTransparencyLessGreenwashing in the minds of everyone in your organisation.
Removing CO2 through reforestation and conservation will not reverse climate change on its own. Neither will the existing carbon sequestration technologies or transitioning to green energies on their own. We need to combine various measures, changes in habits, build up integrity in communication principles, develop new technologies and keep investing in innovation to improve monitoring, reporting and verification tools to increase transparency and trust in decarbonisation projects. 
Let's not overlook that forestry carbon offsets have collateral benefits of restoring ecosystems and protecting biodiversity which goes beyond net zero claims. The world's forests are endangered and at Reforestum we want to use the power of technology to make decarbonisation efforts more transparent and bring together communities around forestry projects to collaboratively reverse climate change. 
Get in touch if you want to learn more about our mission and how your business can help protect and restore the earth's forest ecosystems to build a safer, healthier and fairer future for ourselves and the generations to come.
Let us help you achieve your environmental goals
Contact us!