Shared Goals, shared success: Reforestum's team gathering
Do you want to know a bit more about Reforestum's team? Do you want to know what we're up to or how we work? It's time for an update!
Do you want to know a bit more about Reforestum's team? Do you want to know what we're up to or how we work? It's time for an update!
We are a fully remote team of 12 people from 4 different nationalities spread all over Europe, mainly in Spain. Everyday we pursue our mission from our home-offices, using the digital tools at our disposal to work cohesively and effectively and to cut distances off.
It is becoming part of Reforestum's culture to spend several days in person at least a couple of times a year in order to work and build Reforestum together, to bond and share beautiful moments, and to discuss and align on the most relevant topics of the moment. These team gatherings mean a lot to us.
That is why at the beginning of October the second Reforestum's team gathering took place in the Priorat Region in Tarragona (Spain). It seems that we have known each other for ages, but the fact is that we have grown a lot in a short period of time: by this time last year there were only 5 of us, and in June this year, when the first team gathering took place, there were 9 of us.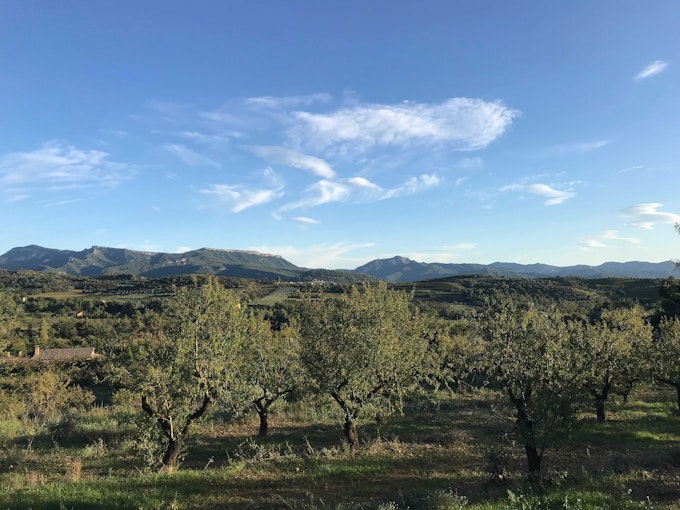 El Priorat region, Spain
While in the previous team gathering, in Palencia, the team got the chance to visit three of Reforestum's reforestation projects and worked on launching a new website, this time we focused on establishing internal mechanisms to effectively work as one united team. This is vital as a preparation for the upcoming growth stage for Reforestum, we are very excited! 
The team gathering week was conceived as an experiment as well as an opportunity: experiment as per defining the best way to work as a group, and an opportunity to explore our main strengths and weaknesses. For example we experimented with the OKR methodology for setting goals and holding ourselves accountable, we built a prototype for a tool to more effectively manage our forest projects and relations with suppliers, and we analysed the team's personalities through a framework to build on our strengths and weaknesses.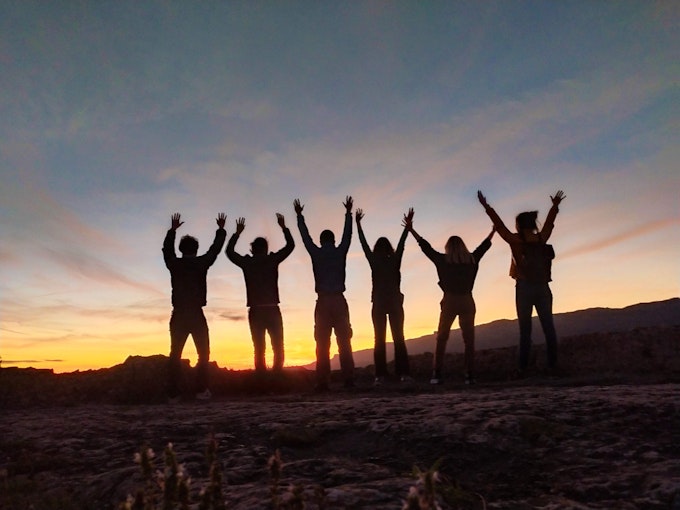 Reforestum´s team members
With this spirit, we also sat together and polished the values that our team embodies and that we use as guiding principles. These are the principles driving our day-to-day actions and decisions:  
Trust enablers: We generate trust through transparency and tools that are easy to use. All our relationships and interactions are based on honesty, integrity, and respect. We strive to listen, empathize, communicate clearly, fulfill our commitments, and acknowledge our limitations. We build software with a view to enable greater trust in our growing market. 

Scalable climate solutions: We are advocates of nature aiming to scale our positive impact. We love nature and care about protecting ecosystems and biodiversity. Our approach is science-based and results-oriented. We act with accountability, rigour and diligence, with a view to create positive climate impact on a global scale.

Inclusive collaboration: We are building a global community engaged through collaboration.  We are creating unity by involving our team, individuals and organizations in our mission. With this purpose, education is a key pillar to raise awareness and empowerment. Our community is intended to be inspiring, positive, and cooperative. 

 Pioneering mindset: Innovation is at the heart of everything we do. We solve real world problems with a creative, curious and innovative spirit using technology. We love experimenting and  are aware that being agile, proactive, and flexible is the only way to achieve our goals.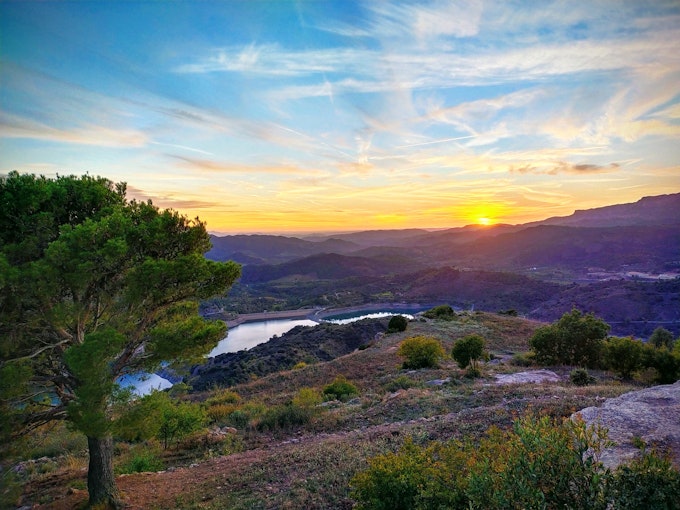 Sunset from Siurana, Tarragona, during an excursion in nature
The week was very intense and we exchanged knowledge and skills in our respective areas of interest, by the end of it our team's sense of purpose was enhanced, we were more aligned and we felt like we had actively contributed to Reforestum's values and culture.
Having the chance to be together in person for one week was an amazing experience and a lot of fun, but not only that, we grew as a group and as individuals, and we felt like we are living the change we want to see in the world!
What's in store for the next one? We can't wait to find out!